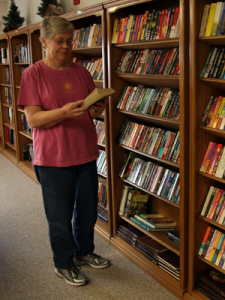 This "Frequently Asked Questions" page offers answers to many questions people have about senior cooperative living. If you have a question that is not answered here, ask the manager of the cooperative you are interested in, or contact the Senior Cooperative Foundation, for more information.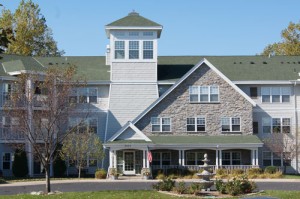 Who can live in a senior housing cooperative?
Each person, at the time of occupancy, must be at least 55 years of age, meet minimum qualifying income criteria, and be capable of maintaining and enjoying a vibrant and busy lifestyle. You do not need to be 55 to apply for a place on a waiting list. For couples, in some cases only one partner needs to be 55+.
What's the ideal age to move into a senior housing cooperative?
The ideal age is anytime from 55 on, when you are ready for a more streamlined style of living and can take full advantage of the lifestyle and benefits that cooperatives offer. Cooperative members often say if they had realized how much they would enjoy the freedom, the amenities and the social life at their cooperatives, they would have made the change several years earlier.
How do senior housing cooperatives differ from other senior living options?
Senior cooperative housing is for people 55+ who are able to maintain a busy and active lifestyle. It is not assisted living. Commitment to community and involvement are THE major differences between cooperatives and other options for independent living. For a comparison of many of the features of cooperatives, condominiums, townhouses and apartments, visit our housing comparisons page.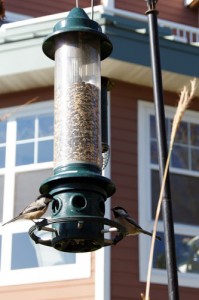 Are there senior housing cooperatives in my area?
The directory of cooperatives maintained by the Senior Cooperative Foundation (SCF) includes nearly 100 senior housing cooperatives in 2012, and the list is growing steadily as more people come to realize the benefits of cooperative living. The great majority of senior housing cooperatives are in the Upper Midwest, particularly in Minnesota, but there some in other areas of the country. If you are interested in getting a senior housing cooperative started in your region, please contact SCF.
How will a cooperative preserve my financial resources?
Cooperative living is affordable living in a not-for-profit community. Members act collectively to achieve goals, one of which is to reduce costs of everyday management, maintenance and repair. The monthly fee includes fund reserves to cover repairs, renovations and replacement — and that means you won't be surprised with large assessments. When it's time to sell, you typically won't need to pay a real estate commission. Learn more about the financial aspects of senior housing cooperatives here.
Will I recover my purchase price when I move away?
In limited equity appreciation cooperatives (the great majority of senior housing cooperatives), equity grows according to a predetermined formula each year you live there, so your home value is protected from much of the volatility in the housing market. In limited equity appreciation cooperatives, you will generally recover your share price and any growth in equity when you sell your share. There are also market rate cooperatives, where the resale value is subject to the normal ups and downs of the housing market.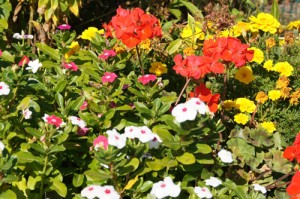 What does the monthly fee cover?
Typically the fee includes a pro-rata share of the costs of maintaining the property, funds set aside for future replacements, real estate taxes and property insurance. These amounts are generally less than the same costs to  maintain a single family home or townhome. The fee also generally includes principal and interest for the member's share of the monthly debt service on the master mortgage.
The monthly fee typically also includes a wide range of services, including heated underground parking, water and sewer service, garbage and recycling removal, lawn care, snow removal, landscaping, property maintenance, fire protection/security system, and management services. The fee also includes use of shared spaces such as community room, craft room, library, workshop, car wash bay, exercise room and game room. In most cooperatives, the fee includes heat. In some cooperatives it may also include electricity, basic cable TV or internet service.
Who sets the amount of the monthly fee?
The board of directors, with the advice of the finance committee, sets the annual budget to meet expected operating expenses and appropriate fund reserves. The board and committees are made of cooperative members, so the people setting the budget and monthly fee are people who will also be affected by the fee!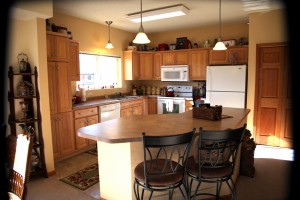 What assurance do I have that the fee won't go up dramatically?
Typically, increases occur only when the costs of maintenance, insurance, taxes and management salaries go up. The master mortgage interest rate is locked in for the long term and is very unlikely ever to increase while you are a member. The fee includes payment into fund reserves to protect against sudden large increases in operational costs, so your costs remain relatively predictable and reasonable. Fees won't increase in a cooperative as they might in a rental or other for-profit housing, where rates represent whatever the market will bear to maximize profits for the building owner.
I've heard that real estate taxes for a cooperative are often lower than taxes on other housing units of similar value. How can this be?
Rising real estate taxes are usually caused, in a time of inflation, by rising valuation as a result of comparable sales in the neighborhood. Since it is cooperative shares, not an actual parcel of real estate, that are transferred between departing members and new members, there is never any real estate sold or recorded that can trigger an increase in market value. Therefore, any increases in cooperative members' real estate taxes are usually a function of mill rates assessed, not market price increases.
Are there a lot of rules and restrictions to members' rights?
Cooperatives, like any other organization, must have some rules to avoid chaotic situations. The major difference between a cooperative and other housing options is that the people making the rules also live at the cooperative and have to abide by them. Therefore, the rules adopted are not arbitrary or unnecessarily strict. They are designed to address real issues and protect all members' investment and quality of life. If a rule or policy no longer seems appropriate to a majority of the members, it can be changed through the democratic governance of the board of directors.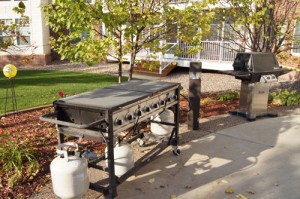 Will I be expected to serve on committees?

Commitment to community and involvement are THE major differences between cooperatives and other housing types. Members come together to act collectively to achieve goals — one of which is to reduce the costs of everyday management, maintenance and repair, and another of which is to provide plenty of activities and opportunities for socializing. Although participation on committees is not mandatory, it is strongly encouraged. With multiple committees available, there is sure to be one that suits your unique expertise or interests and on which you would enjoy volunteering. It is also fun and rewarding.
We like to travel. Will our home be safe while we are away?
Senior housing cooperatives are perfect for people who travel frequently or who spend part of the year somewhere else. The building is secure, and the manager will take care of your mail and plants and check to make sure all is well in your home while you are away. (If you have pets, you will need to make arrangements for their care.) There is no need to worry about leaks or other mishaps occurring undetected in your absence. Just tell the manager you're going, lock your door and go.
How secure are senior cooperative buildings?
Cooperatives are designed to be extremely secure environments for their members. The buildings are locked at all times, requiring a key or a buzz-in from the front door. The manager's offices are located near the front door. Some cooperatives have security committees that check all entry points regularly to make sure they are secured.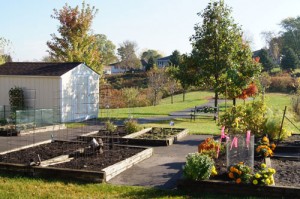 I love gardening and working in my workshop. Can I still do these things at a cooperative?
Absolutely! Cooperatives offer shared spaces and resources that aren't available in most condominiums or apartments. These often include well-equipped workshops, craft rooms, community gardens, game rooms, libraries, fitness centers, party rooms and guest rooms.
What appliances are provided? What about laundry facilities?
The cooperative owns and maintains the standard appliances in each unit. These include a refrigerator, range, and in many cooperatives a microwave, dishwasher and/or garbage disposal unit. Laundry arrangements vary. In many cases either a washer and a dryer are provided within each home or hookups are available for your privately owned washer and dryer. Laundry rooms are commonly provided on each floor of the cooperative if not within the units.
It depends on the policies of each cooperative, established by the member-owners. Many do allow pets; others do not. Where pets are not otherwise allowed, requests for pets required through fair housing laws are considered on a case-by-case basis.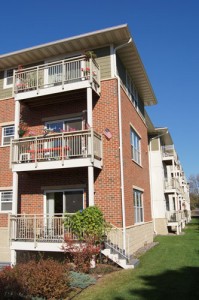 Can my grandchildren (or others) stay with me?
Many cooperative members have grandchildren, other family members or friends who come to visit them. They are welcome to stay with you for periods of time (up to two weeks, as a common example) specified in the particular cooperative's policies. People under 55 may not live at the cooperative on an extended basis. If you do not have space to accommodate your guests in your home, cooperatives often include one or more comfortable guest rooms that can be reserved for your visitors for less than the cost of a motel room.
I like the amenities senior housing cooperatives offer, but I value my privacy. Will cooperative housing be a good fit for me?
Members of a cooperative can be as social or as private as they wish, and most find that their home at the cooperative feels just as much like their private home as their previous living situation did. People and activities are nearby when you want them, but you are always free to enjoy your privacy and alone-time when you want to. Cooperative buildings are generally well sound-proofed between the units, so noise from neighbors is seldom a problem.
If my health declines, are care services available at the cooperative?
Senior housing cooperatives do not provide assisted living or more advanced care. Members are free to make private arrangements for in-home services, just as they might if they were in a single-family home, as long as they are still able to participate in the life of the cooperative.
If I need to move, will my membership be hard to sell?
When someone needs to sell any home, whether it's a single-family home, a condo or townhome, or a cooperative membership, market forces affect the speed of sale. A cooperative membership stands alone as the least risky from this standpoint. Cooperatives usually have a waiting list of people who can be called when a unit is available, and management works to keep an active waiting list through marketing, open houses and special events at the cooperative. And because selling a cooperative share is not considered a real estate transaction, the manager of the cooperative is able to handle the sale documents without  major costs to the seller, such as a real estate commission, that are typically associated with selling a home.
If I need to move, is the monthly fee still due until my membership sells?
Yes, the member still owns the membership share and is responsible for the monthly fee until it is sold. This is no different than owning a single-family home, condominium or townhome. In those cases the owner has to continue paying taxes, property insurance, utilities and the mortgage payment (if any), and make sure the lawn is mowed and the snow is shoveled, until the home is sold.