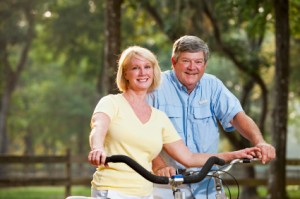 Cooperative living lets you simplify your life while simultaneously enriching it. No more mowing (unless you happen to like mowing). No more snow removal (unless you happen to like shoveling snow). No more plumbing hassles or leaking roofs. Instead, you are free to simply enjoy your home and do the things you like to do.
It's a common refrain: "If we'd known how much we would love living here, we would have done this ten years earlier!"
Again and again, people who have chosen cooperative living say they are less stressed, more active, more socially connected and happier than they'd imagined they could be.
Senior cooperative living is about freedom. About being active. About being social. About traveling without worries, or staying at home and being as busy as you choose. At a cooperative, there is always something to do and someone to do it with.