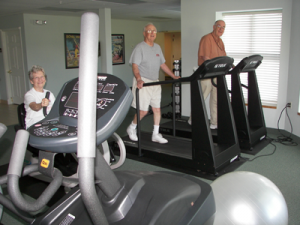 It's difficult to talk with anyone who is enthusiastic about senior cooperative living without hearing them rattle off a list of the many benefits and positive outcomes of this socially supportive and cooperative style of living:
More time and freedom
Far fewer responsibilities
Greater financial stability
Supportive community
Opportunities to stay busy and engaged
Wonderful shared facilities
Happy owners
These benefits are described in greater detail through the links on the left. You can also use our automated savings calculator to add up what you spend on housing and related services now and compare that cost to the figures you will get from cooperatives you are interested in. You'll probably be surprised at just how much you can save.
There is also a housing comparisons page, comparing the features of senior housing cooperatives to those of condominiums, townhomes and apartments.