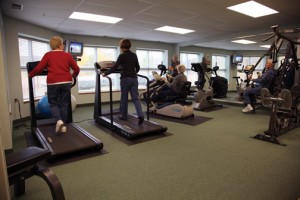 When people consider downsizing, they sometimes wonder, "But what will my husband DO? He loves his workshop." Or, "How could I give up my vegetable garden in the summer?" Or, "What if I want to get the extended family together? Will there be room?"
Senior housing cooperatives make a priority of addressing these needs, creating well-designed environments with facilities and community spaces that enhance quality of life.
That doesn't mean a country-club or resort environment. What it does mean is providing genuinely useful shared spaces that support members' interests, social needs and hobbies. Most of these are not available in condominium or townhome developments.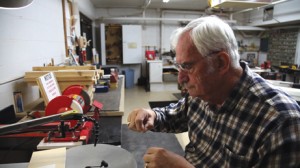 Each cooperative has its own unique amenities, but they commonly include:
Community gardens where you can grow your favorite flowers and vegetables
Well-stocked workshops where you can build, cut, assemble, mend, paint or refinish
Craft rooms or community rooms where large projects like quilting can take place
Libraries richly stocked with donated books and maintained by a volunteer librarian or library committee
Party rooms that can be reserved for your special occasions
Car wash bay in the heated underground garage
Game rooms and rec centers
Fitness rooms with exercise equipment such as treadmills, elliptical machines, stationary bikes, exercise balls and/or weights
Community rooms for gathering with other members for potluck or catered dinners, coffee hours, classes or other activities
Guest rooms to accommodate your visitors
A van or other transportation services