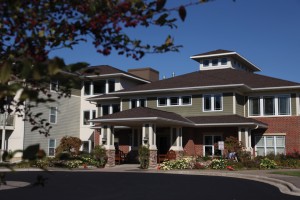 Each cooperative has its own personality, and one cooperative may instinctively feel like a better fit for you than another. It is a good idea to visit several cooperatives to learn the specifics of their home features and floor plans, facilities and grounds, other amenities, pricing and social life.
While each senior housing cooperative is unique, some common principles do apply.
The main criteria for purchasing a share in a senior housing cooperative is that each member, at the time of occupancy, must be at least 55 years of age (or, in many cases, at least one member of a couple must be 55+ and the other must be 45+ and approved by the board of directors), meet minimum qualifying income criteria, and be capable of maintaining and enjoying a vibrant and busy lifestyle.
The links on the left provide a detailed view of four major aspects of senior housing cooperatives: financial aspects, governance, social life, and the cooperative ethos that is the foundation of successful senior housing cooperatives.