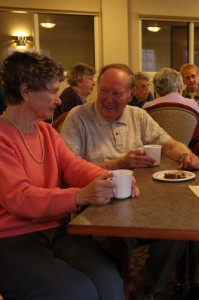 Members come together not only to participate in the governance of the cooperative, which can be very rewarding and enjoyable, but also to build a thriving community of supportive neighbors.
At a senior housing cooperative there are plenty of opportunities to make friends and join in activities you enjoy. You can participate as much or as little as you like.
Social, events and activities committees plan a variety of ways to stay busy and engaged. These might include:
Catered dinners
Potluck dinners
Happy hours
Coffee hours
Birthday and holiday parties
Classes
Speakers
Group outings to restaurants, plays, movies, concerts or sporting events
Bible study
Card and game nights
Choir
Quilting or craft groups
Volunteer opportunities
Of course, members don't have to rely on organized activities to have fun and enjoy each other's company. They go on walks or bike rides together. They go out to dinner or do other activities together. They use the fitness room together. They chat while tending their community garden plots. They can just wander down to the library, the game room, the mailboxes, the workshop or other common areas and find others to talk to and laugh with.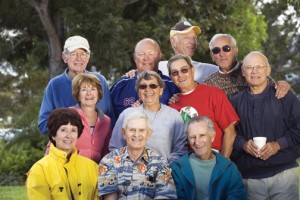 It's good to know your neighbors, and to know you are watching out for each other. If something is wrong, neighbors will notice and be supportive. There are enormous benefits from being part of a caring, engaged community.
One cooperative member says, "We have more friends now than we've ever had in our lives — really good friends." That's not unusual. Many who have a tradition of going south for the winter find they miss their cooperative friends, and so they return early — or eventually they stop going altogether because, even in the winter, life at the cooperative is so easy and enjoyable.