Each cooperative is unique. You should look into the specifics of the pricing, monthly fees and equity structure at the cooperatives you are interested in. The following is a general guide to the financial arrangements of senior housing cooperatives.
Share Price | Monthly Fee | Repairs, Maintenance and Fund Reserves | Taxes, Equity and Resale
Share Price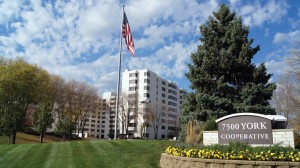 As a member of a housing cooperative, you'll purchase a share in the whole cooperative, which entitles you to live in a specific unit.
Most senior housing cooperatives follow the limited equity appreciation plan and are financed with a master mortgage insured by the Department of Housing and Urban Development. Initial owners will pay an upfront share price that is approximately 35–50 percent of the total value of the unit. For many purchasers, the equity from their previous home more than covers this upfront cost. There are cooperatives in a variety of price ranges to fit a broad spectrum of personal means and budgets, but cooperatives are designed to be affordable.
After paying the share price, the rest of your cost is financed with a share of the cooperative's master mortgage, which you will pay as part of the monthly fee described below. Members do not hold individual mortgages and so they do not have loan-origination fees or related closing costs to pay.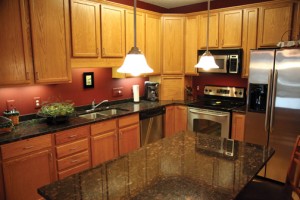 The interest rate on the master mortgage is locked in for the long term, often at advantageous rates. You could think of this as having the benefits of an assumable mortgage, though of course members are not assuming a personal mortgage in this case.
The share price and any growth in equity are generally recovered when you sell your share, as described further below.
Market rate cooperatives, in contrast to limited equity appreciation cooperatives, are not financed with a master mortgage. The share price at these cooperatives is equal to the total value of the unit. Members pay cash or in very limited cases are able to obtain share loans (individual share mortgages). Monthly fees for these cooperatives do not include any pro-rata share of a mortgage payment for the cooperative.

Monthly Fee
Members pay a comprehensive monthly fee, sometimes called a carrying charge. This fee includes your pro-rata share of the operating expenses, property insurance, real estate taxes, principal and interest on the master mortgage (except in the case of market rate cooperatives), and fund reserves (fund reserves are described in greater detail below).
The monthly fee typically also includes a wide range of services, including heated underground parking, water and sewer service, garbage/recycling removal, lawn care, snow removal, landscaping, property maintenance, fire protection/security system, and management services. Most cooperatives also include heat in the monthly fee.
The fee also includes use of shared spaces such as a community room, craft room, library, workshop, exercise room and game room. In some cooperatives it may also include electricity or basic cable TV service.
You can calculate what you now pay each month for these expenses using our interactive cost calculator, and compare the total to the monthly fee charged at the cooperatives you are interested in. In many cases the cooperative fee represents a considerable savings over what you may be paying now for similar services.

Repairs, Maintenance and Fund Reserves
The cooperative owns and maintains the structure, grounds and common spaces. The cooperative also owns all of the appliances, flooring, window treatments, cabinets and fixtures in the units. Repair and maintenance of all of these are included in the monthly fee.
The monthly fee also includes a fund reserve to cover future replacement costs for these items, as well as a general operating reserve to cover fluctuations in operating expenses.
These fund reserves mean you are very unlikely to be faced with repair bills or sudden unwelcome assessments. You don't need to worry about your refrigerator failing, or a plumbing problem, or the cost of replacing worn carpeting or outdated window treatments. All of these are taken care of through the monthly fee, and your resale value is protected by keeping the property in a sales-ready condition through proper maintenance and replacement.

Taxes, Equity and Resale
There are tax benefits for members who elect to itemize deductions on their federal income tax returns. Members may deduct their share of the cooperative's mortgage interest and real estate taxes on their personal income tax return. Members have the same ability to exclude gain on sale of their cooperative interest from taxation as any homeowner.
When it's time to sell your share, the housing manager at the cooperative prepares the proper documents and handles the transaction. Most cooperatives regularly cultivate potential buyers through open houses, tours and other events at the cooperative. Many also maintain waiting lists. Because the sale of a cooperative share is not considered a real estate transaction, you typically won't need to engage a real estate agent or pay a sales commission.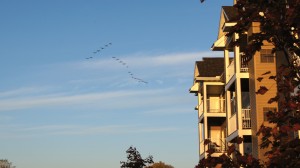 Be aware when you are ready to sell your share that the monthly fee continues to be owed until your share is sold, even if you are no longer living at the cooperative. It is important for members and their families to keep this in mind.
The great majority of senior housing cooperatives use the limited equity appreciation model. In these cooperatives, your equity grows according to a predetermined formula each year that you remain an owner. While the growth is not at a high rate, your investment is protected from much of the volatility in the housing market.
There are also some market rate cooperatives. In those cases, the resale value reflects the normal ups and downs of the housing market.